Editor's Note: Overdraft Apps provides detailed product reviews and recommendations based upon extensive research and our own hands-on testing. We may earn a referral fee when you sign up for or purchase products mentioned in this article.
Are you a Dasher? Typically, you'll be paid weekly if you're a driver for DoorDash, but if you sign up for DoorDash Fast Pay, you can have access to your earnings as soon as you earn them.
Fast Pay is intended to reduce financial stress and help you budget, by sending you your hard-earned cash when you need it most, rather than having to wait for it. On the surface, Fast Pay sounds excellent… but is it really a good cash advance solution for users?
Check out the advantages and disadvantages of this service below.
DoorDash Fast Pay Review
Advantages of Fast Pay
Convenience – the most significant benefit of using Fast Pay is the convenience and flexibility it offers users when it comes to getting paid instantly for work already done. Traditional payroll systems usually involve weekly or monthly payments, which isn't great if an urgent bill arrives unexpectedly in the mail, or if you've simply run out of cash before payday.
With the Fast Pay service, you can transfer funds you've already earned into your bank account the next business day, or instantly if you want to. This allows you to be more in control of your income, helping you to budget and spend money when you need to.
It's like getting a paycheck advance – any money you transfer via Fast Pay is deducted from your total earnings.
Provides a clear picture of your earnings – within the Fast Pay dashboard, you can refresh and update your balance and see your total earnings history, which is ideal if you want to see your earnings when you're in the middle of a dash.
Disadvantages of Fast Pay
Transfer fees – these come into play when you want to access your cash instantly. You can choose from a manual or automatic transfer when you set up your account. Automatic transfer means daily fees, which as you can imagine can significantly add up. There are ways to minimise these costs, however, read on!
What are the Fast Pay fees?
Fast Pay fees are straightforward. If you opt to receive your earnings early, you'll be charged $1.99 for each transfer.
Is Fast Pay a good solution for budget management?
Fast Pay could provide a good budgeting solution for you if you're a driver with DoorDash and need cash now. However, the fees may be off-putting if you think you'll need to transfer funds on a daily basis.
For budget management, there are other solutions in the market that you may wish to consider, such as one of these below.
Cash Advance Apps that Work with Door Dash
We've written an in-depth guide on how Dashers can access the money they've earned (and deserve).
You can check that out below ????????????
In the meantime, read on for a quick look at some alternatives to DoorDash Fast Pay.
Cleo App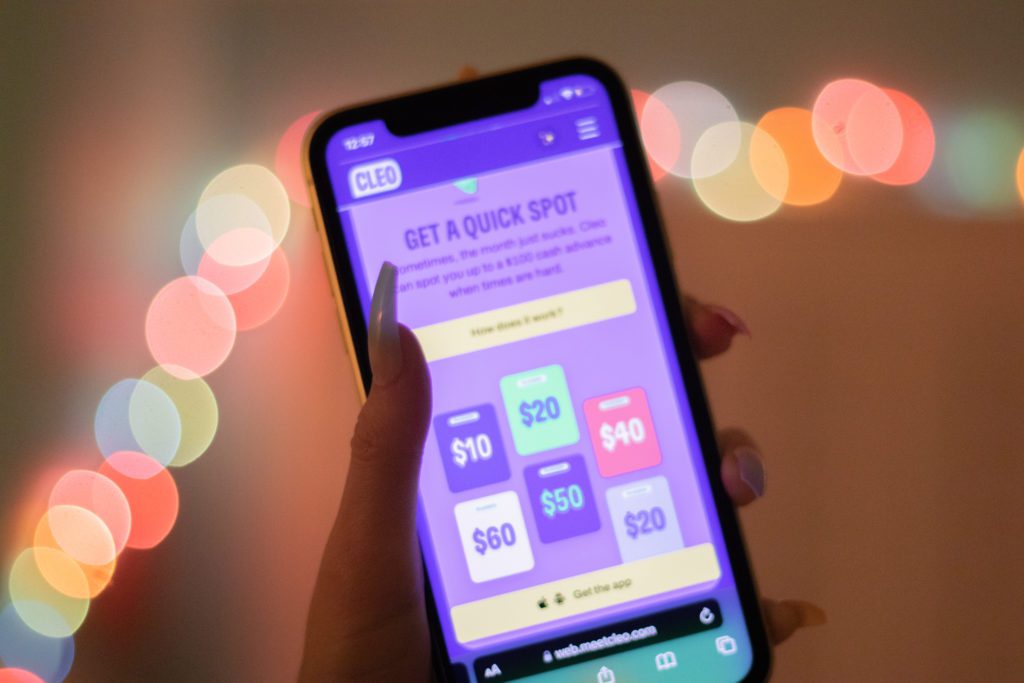 Cleo gives you snarky financial advice that will put a smirk on your face and potentially a few more dollars in your wallet. Cleo cash advances are available for up to $100 with no interest. There's no credit check or employment verification, either, making it a great cash advance choice for Door Dashers and other gig workers who may not qualify with other apps.
No-interest cash advances for up to $100 >>> Create a Cleo account in two minutes ????
Earnin App
Corporates such as Walmart use Earnin to help their employees get an early paycheck and better manage their personal finances. This app doesn't charge fees (although it prompts users to leave a tip), but you'll need to see if your employer works with the app.
Borrow Up To $100 Right Now >>> Get started with Earnin here ????
Dave App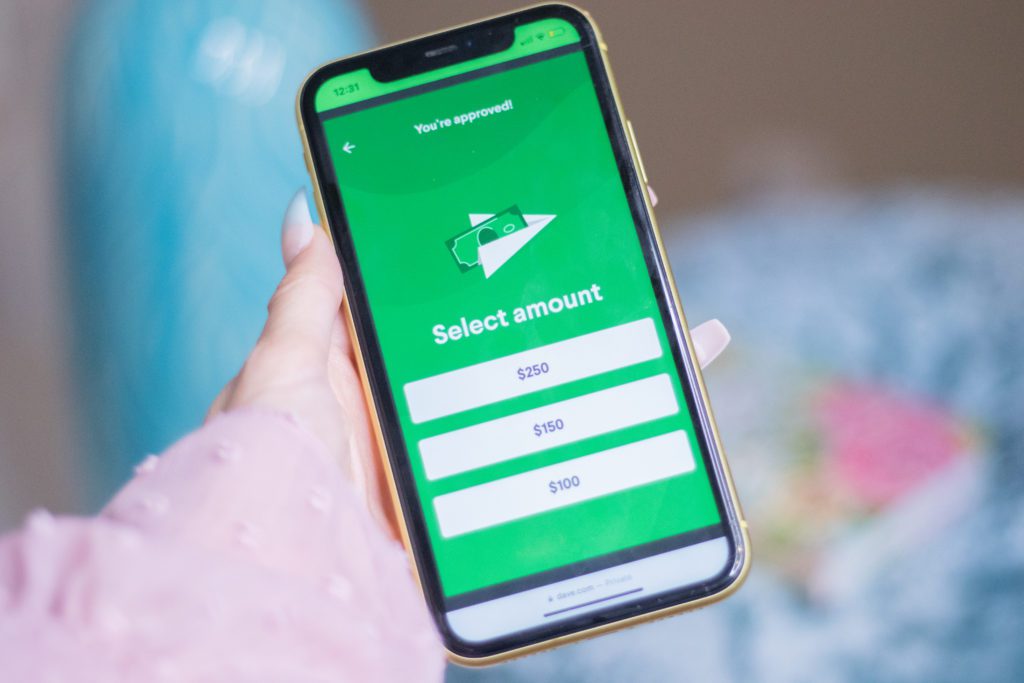 This is an app that helps you prevent overdrafts, by sending you a warning when you're close to overdrafting. It even provides small loan options for up to $75 (fees apply). Read more about the Dave App.
Get a cash advance for up to $500 instantly >>> Check out Dave ????
MoneyLion App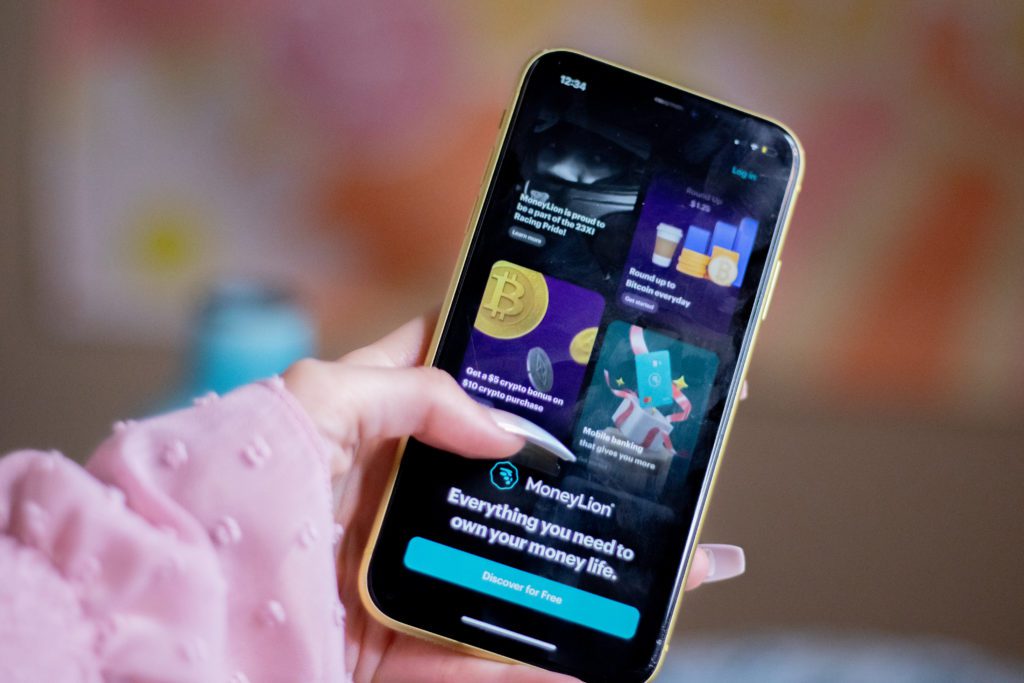 MoneyLion is a smart app that offers you services such as loans, budgeting tips, a free credit report and the opportunity to invest. You get also access to low-interest-rate loans as well as handy cash advances. You can check out our full MoneyLion review here.
Get cash advances up to $250 with no interest >>> Check out MoneyLion
---
If you're a Dasher and you use DoorDash DailyPay or one of the other budgeting apps mentioned here, let us know how you're finding it by commenting below.
WAIT! High overdraft fees aren't the only way your bank is costing you money.
With inflation overheating, you've probably heard that interest rates are climbing sharply. That means that for the first time in years, it's a great time to shop around for a high interest savings account.
The national average interest rate for savings accounts is currently 0.23% APY – that means that if you have $2,500 in a savings account, you'd earn just $5.76 after one year! Move those hard-earned savings to an FDIC-insured bank paying 3.50% APY and you'd earn $81.73 more!
Don't let your hard-earned savings sit there doing nothing. Check out the rates that you can earn at other banks:
Latest posts by Mitchel Harad
(see all)