Editor's Note: Overdraft Apps provides detailed product reviews and recommendations based upon extensive research and our own hands-on testing. We may earn a referral fee when you sign up for or purchase products mentioned in this article.
30-SECOND SUMMARY: Under California law, the maximum you can borrow from a payday lender is $300. Add in a maximum fee of 15% (which works out to be $45), and the most you can borrow actually drops to $255. You can get around these borrowing limits with cash advance apps that offer longer loan terms and/or rates under the cap. We found Dave's $500 cash advance (with no interest or fees) the standout but read on for more ways to get $255 (and more).
Need $500? Check out Dave for yourself 👈
Did you know that the maximum amount you can borrow in a payday loan under California Law is $300?
If you're short on cash and call the Golden State home, here's the short and sweet version…
The maximum amount a consumer can borrow in California is $300. The maximum fee a payday lender can charge is 15% of the check (up to a maximum of $45). So if you're applying for the maximum amount of $300, you'll walk away with $255 once you've paid back all fees and charges. That's not a ton of flexibility if you need more cash.
If you're a resident of California, it's helpful to know you won't have to side-step this rule by being sucked into a cycle of debt or high interest by borrowing $1,000 or more from a predatory payday lender.
So, what do you do if you need to borrow more than $255?
It turns out your best option is literally in your hands.
Thanks to a growing number of innovative cash advance apps, you can borrow up to $2,500 even if you're dealing with poor credit and without having to pack up and move out of California just to have more options.
How does California law protect you?
Payday loans are short-term and often high-cost. To help you avoid being sucked into a loan that you are unable to repay, here's a quick overview of your legal rights in California:
To do business in California, all payday lenders must be licensed by the Department of Financial Protection and Innovation (DFPI). 
Payday lenders must post their California license and a fee schedule at every location.
A payday lender cannot make a new loan to pay off an existing loan.
A payday lender cannot issue a new loan while a borrower still has an existing loan, even if the combined balance of the existing loan and the new loan does not exceed $300.
If your check bounces, the payday lender may charge only one bounced check fee (up to $15). Be aware: your bank may charge you additional fees for insufficient funds.
A payday lender cannot threaten to prosecute you in criminal court to recover insufficient funds.
It all sounds useful, right?
The problem comes when you need to borrow more than $300 (which drops as low as $255 once all charges are added on top). If you want a loan balance that exceeds $300, or a loan term longer than California's maximum of 31 days, here are three money lending apps to borrow the money you need.
Top 3 apps to borrow (more than) $255
#1: Dave Extra Cash: Borrow $500 with no fees or surprises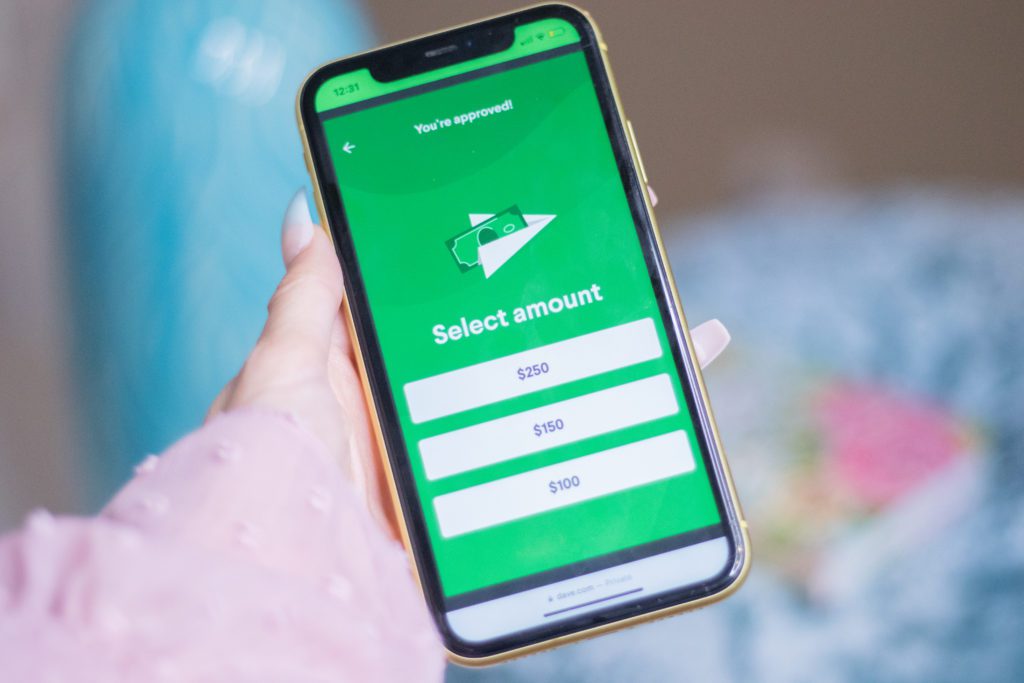 Dave ExtraCash™ offers you up to $500 without any hidden costs or surprises. 1
As the OG cash advance app, Dave can help you say goodbye to sky-high interest, frustrating credit checks, and bank account-draining late fees.
To find out if you're eligible, simply open an ExtraCash™ account. Dave will take into account various factors such as your history, spending patterns, and time until your next payday by linking to your bank account.
Once approved, you can immediately request a cash advance. Your Dave cash advance is automatically repaid when you receive your next paycheck. It's that easy to borrow up to $500 (blowing California's payday loan limit of $255 out of the water) in a matter of clicks.
Get a cash advance of up to $500 INSTANTLY >>> Check out Dave FREE 👈
#2: MoneyLion Credit Builder Plus: Borrow up to $1,000 with cash available immediately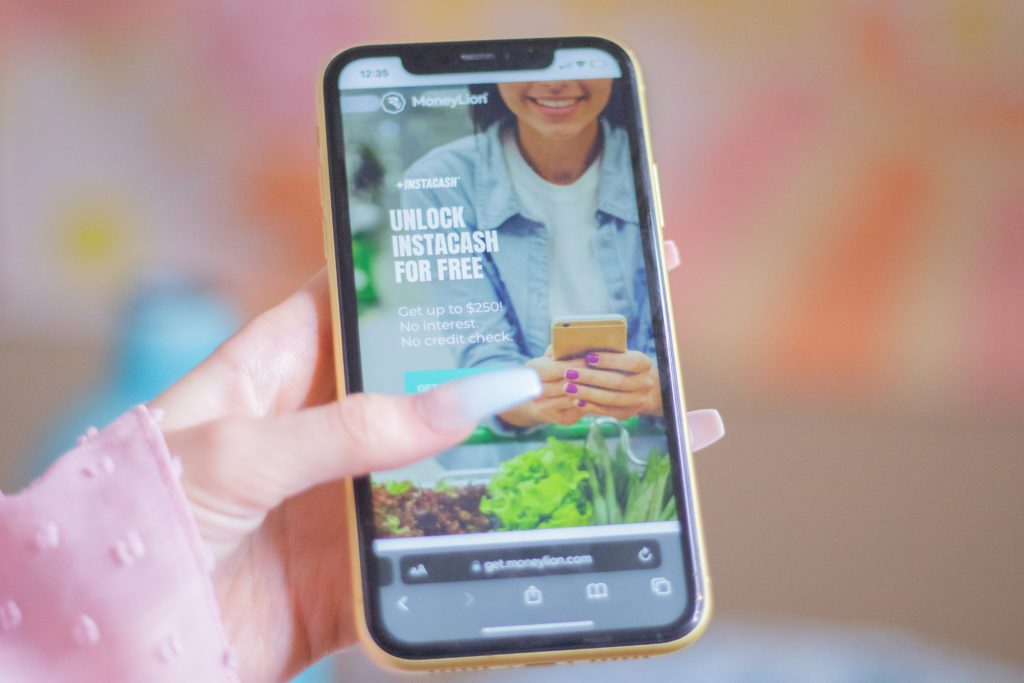 MoneyLion Credit Builder Plus can help you borrow more than $255 with a convenient and flexible loan of up to $1,000.
Credit Builder Plus loans are designed to boost your credit. The majority of your funds are deposited in a locked savings account. Once you pay back your loan, you get the win-win of potentially improving your credit score AND a lump sum.
So, how does this help you borrow more than $255?
A portion of your funds is immediately available, which can help you get around California's payday loan limit.
Applying for a Credit Builder Plus loan is easy with the MoneyLion app. Find out if you qualify in a couple of minutes. Once approved, your loan repayments are spread over a 12-month period, freeing you from long-term commitments.
You have the option to align your payments with your paycheck cycle. O,r choose multiple smaller monthly payments, ensuring you avoid unnecessary financial strain.
Get funds upfront and build credit and savings >>> Check out MoneyLion Credit Builder Plus
#3: PockBox: Borrow up to $2,500 (even with poor credit)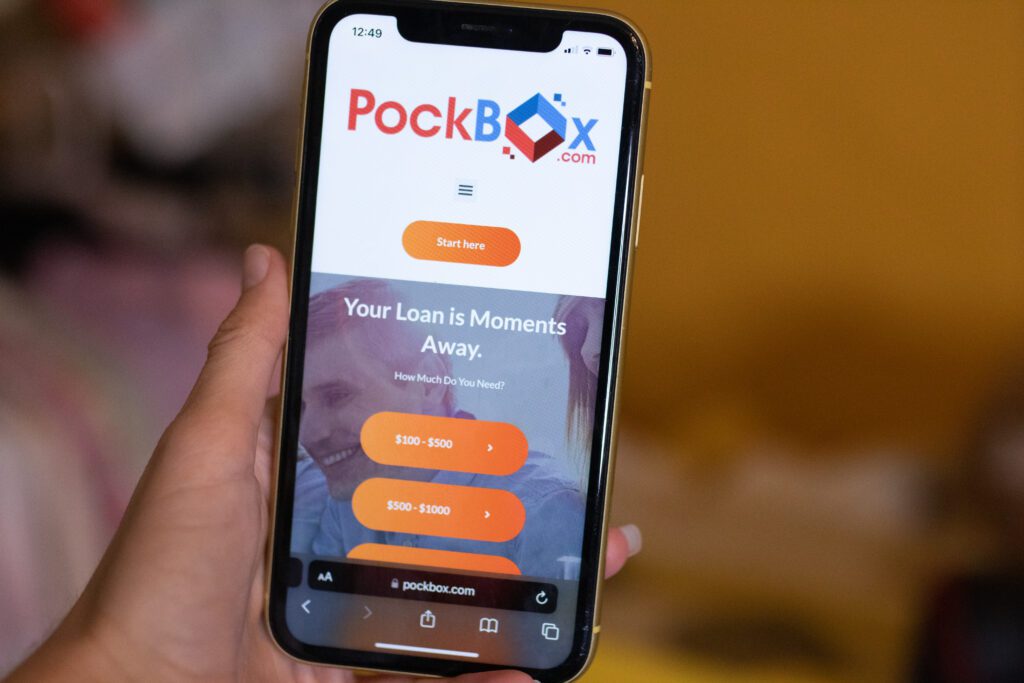 If you're living paycheck to paycheck, relying on small payday loans up to $255 isn't always going to work.
PockBox helps solve this problem by connecting you with lenders who cater to all credit scores. That way, you're not automatically excluded because your credit score has taken a hit.
Provide some basic information about yourself and you'll instantly receive loan quotes from up to 50 lenders. There's no commitment to accept any loan offer. So you can take your time to consider potential lenders and carefully weigh your choices without any obligation or risk.
With a mission to assist one million Americans in obtaining the credit they need, PockBox recognizes that a credit score does not define your worth. 
So, even if your credit score is less than ideal, you can still access the cash you require and borrow more than $255.
Quickly Compare Loan Offers Up to $2,500 >>> Browse Pockbox For Free
How does an app like PockBox avoid California's cap on loan amounts?
If you call California home and jump on Google looking for a loan, you'll see endless results offering $255 payday loans.
If you need more cash, you can get around these limits with certain options on PockBox or cash advance apps that aren't subject to this cap. Some lenders may be constrained by California's $255 payday loan limit. Others can offer more because they have longer loan terms and/or rates that are under the cap.  
💡 OVERDRAFT APPS TAKEAWAY: If you're looking to borrow more than $255, PockBox can help you sidestep California's loan ceiling with the added flexibility of a longer payback period.
Quickly Compare Loan Offers Up to $2,500 >>> Browse Pockbox For Free
---
BEFORE YOU GO…
Check out our most popular articles:
WAIT! High overdraft fees aren't the only way your bank is costing you money.
With inflation overheating, you've probably heard that interest rates are climbing sharply. That means that for the first time in years, it's a great time to shop around for a high interest savings account.
The national average interest rate for savings accounts is currently 0.23% APY – that means that if you have $2,500 in a savings account, you'd earn just $5.76 after one year! Move those hard-earned savings to an FDIC-insured bank paying 3.50% APY and you'd earn $81.73 more!
Don't let your hard-earned savings sit there doing nothing. Check out the rates that you can earn at other banks:
Latest posts by Alexander Porter
(see all)
Designed by Dave, not a bank. Evolve Bank & Trust, Member FDIC, holds all deposits and issues the Dave Debit Card, pursuant to a license from Mastercard®.ExtraCash™ is a DDA account with overdraft utility that is subject to eligibility requirements. Taking an ExtraCash™ advance will make your account balance negative. Express delivery fees apply to instant transfers. See the ExtraCash™ Account Agreement for more details.