Editor's Note: Overdraft Apps provides detailed product reviews and recommendations based upon extensive research and our own hands-on testing. We may earn a referral fee when you sign up for or purchase products mentioned in this article.
The holidays are here! While it's a great time of year to indulge, celebrate and be generous, you don't want to dig a financial hole that could take until July 4th to dig out of.
Nobody wants to spoil the fun, and the good news is that you can use the Cleo app to shop smartly and keep your finances from feeling like they had too much egg nog. Cleo is nothing like those stodgy financial apps that you quickly stop using. She's a wise-cracking (ok, seriously wise ass) AI-powered money assistant that will keep you seriously entertained while also helping you spend smartly, capture some extra savings and even lend you a few bucks when you need it.
Or to put it in her own words: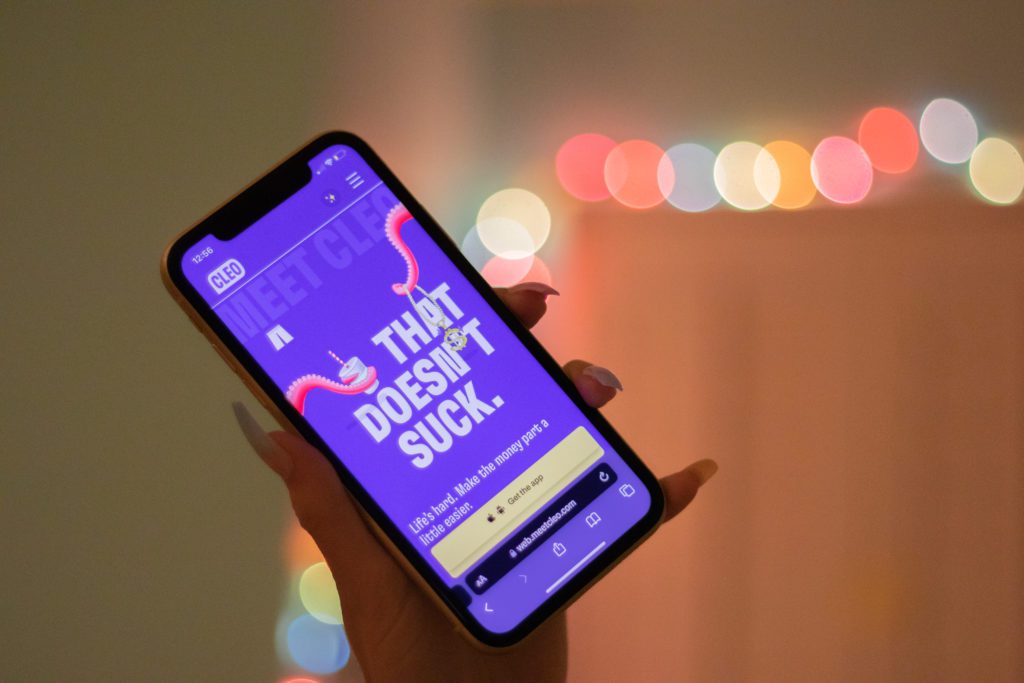 Slyly layered into Cleo's crackups is a great set of tools to help you get a better hold on your finances through the holiday season (and all year long too).
A budget you can actually stick to
Budgeting doesn't have to be a dirty word. You may have quickly quit some of those other budgeting apps that give you rigid spending limits that quickly make it seem like you'll need to live like a pauper.
You'll get a different experience with Cleo. The app will automatically categorize your spending as you go, so you can always check your progress in super-easy to understand charts. Your spending plan is flexible, so the app will make changes as life comes at you. And Cleo makes sure that working towards a budget is never that other b-word (Boring!) by hilariously toasting you or roasting you as you hit or miss your goals.
Best of all, Cleo's budgeting features are totally free. Not free-trial-but-pay-us-soon-free but really free.
Cash-back rewards from your favorite stores
Upgrade to a Cleo Plus subscription for $5.99 per month and you'll unlock a couple features that can put money in your pocket.
Daily Cash gives you instant cash-back on your spending at some of your favorite stores and merchants. There's a wide range of big-name brands participating, such as Expedia, Overstock and Etsy, with some offers paying a whopping 7% cash-bank!
You can also get small Money Maker rewards for completing Cleo's regular challenges, such as using Cleo everyday for a week.
Get a little extra cash without getting into debt
Sometimes we all need just a few extra bucks, and Cleo doesn't want you to pay costly overdraft fees or take out a high interest loan to bridge a small gap. So your Cleo Plus subscription also gives you access to no interest cash advances for up to $100 with just a few taps in the app. There's no credit check and no proof of employment required (though other eligibility requirements do apply.)
Plan ahead, and you can have your cash advance sent directly to your bank account within a few days for no fee. If you need to access some extra cash right away, a $4 express does apply.
No-interest cash advances for up to $100 >>> Create a Cleo account in two minutes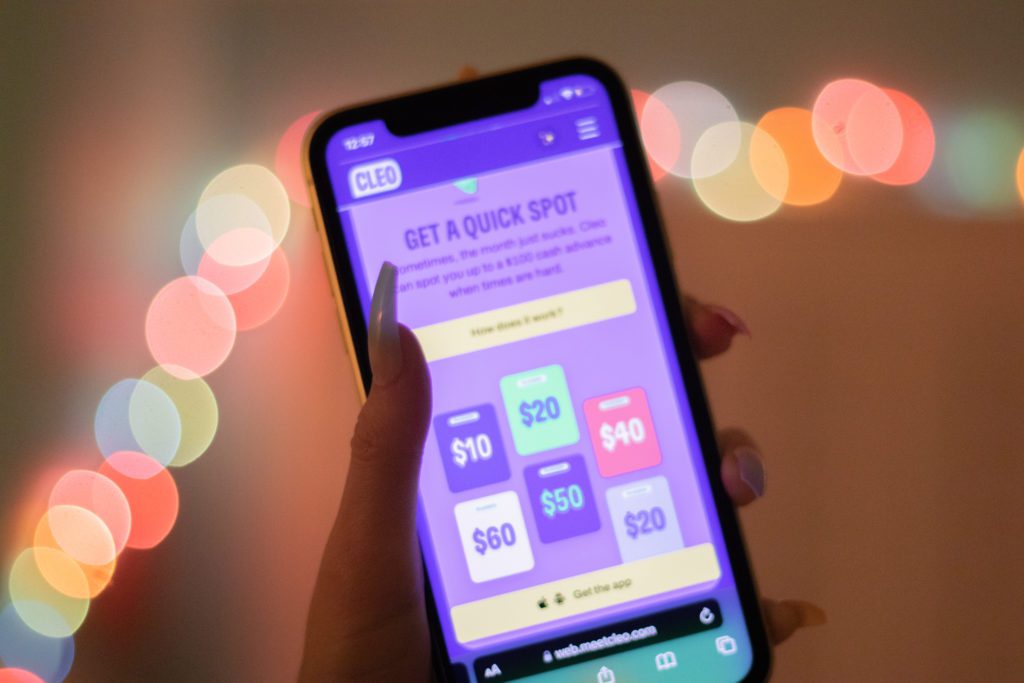 Overdraft Apps was compensated for this post. This post also contains affiliate links and Overdraft Apps will be compensated if you take action after clicking on links.
WAIT! High overdraft fees aren't the only way your bank is costing you money.
With inflation overheating, you've probably heard that interest rates are climbing sharply. That means that for the first time in years, it's a great time to shop around for a high interest savings account.
The national average interest rate for savings accounts is currently 0.23% APY – that means that if you have $2,500 in a savings account, you'd earn just $5.76 after one year! Move those hard-earned savings to an FDIC-insured bank paying 3.50% APY and you'd earn $81.73 more!
Don't let your hard-earned savings sit there doing nothing. Check out the rates that you can earn at other banks:
Latest posts by Mitchel Harad
(see all)