Editor's Note: Overdraft Apps provides detailed product reviews and recommendations based upon extensive research and our own hands-on testing. We may earn a referral fee when you sign up for or purchase products mentioned in this article.
30-SECOND SUMMARY: Looking for quick cash to carry you over to the next payday? Brigit makes it easy to (instantly) top up your bank account with just a few taps. With zero interest or late fees (and no cheeky request for tips) you can enjoy cash advances up to $250 fast cash. Sounds good? Read on for our full Brigit app review.
Get up to $250 instantly with no credit check >>> Get the Brigit app 👈
How Do Brigit Cash Advances Work?
Brigit lives up to its promise to get you cash almost instantly. In our real world tests, it took less than ten minutes from the time we downloaded the app to having cash in our account. However, while you may qualify for a cash advance of up to $250, it's tough to do so out of the gate as a new customer. Most users will only qualify for $50 – $100 initially (which is higher than you may get to start from other borrowing apps) and your limit may climb as you build up some history of on-time repayments of your cash advances.
Brigit does not perform a credit check, so you can still qualify if you have bad credit. Instead, it will securely connect to your bank account (via the popular Plaid platform) to analyze your bank account history and activity. To qualify, you'll need a bank account that is at least 60 days old, has a positive balance, and shows at least three three recurring deposits from the same source, such as a biweekly direct deposit from your employer.
Brigit will schedule automatic repayment of your cash advance for when it expects you to receive your next recurring deposit. If you need more time, you can get an extension with just a few taps in the app at no extra cost, since Brigit doesn't charge interest or late fees. Too many extensions or late payments could impact your cash advance limit, though.
Up to $250 in less than ten minutes!?! >>> Get the Brigit app 👈
What are Brigit's best features?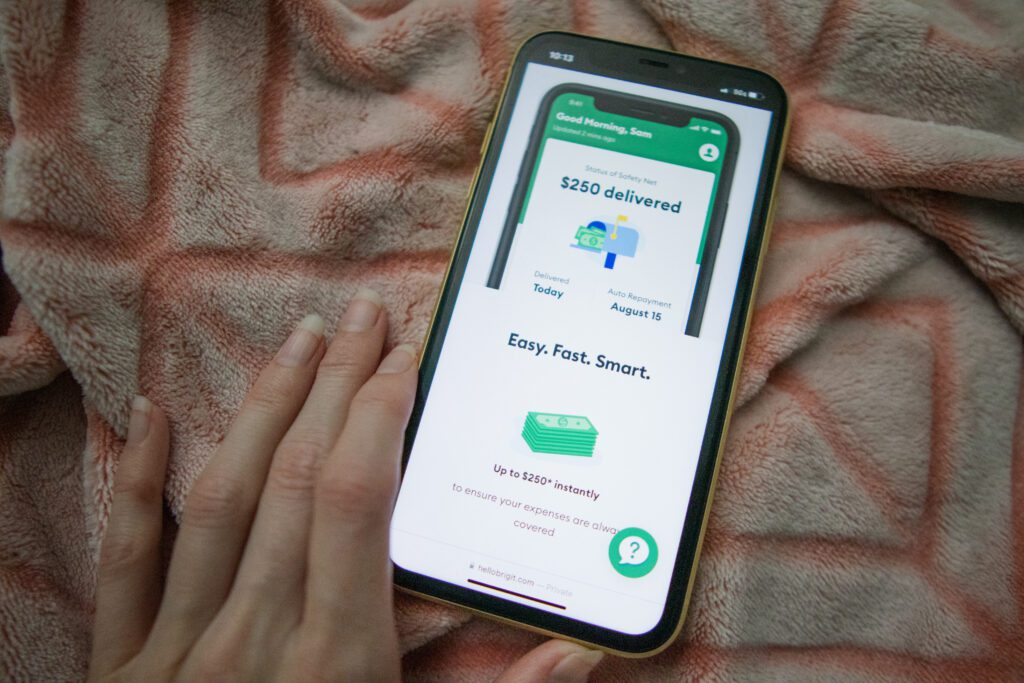 Brigit is a new breed of cash advance app making it easy and more affordable to borrow money. Unlike many apps like Brigit, you don't need to move your direct deposit and there is no Brigit debit card.
We've done hands-on testing of the Brigit app and here are the features that stood out:
#1 – Instant cash advances:1 Your borrowing limit is based on the activity in your bank account (meaning no credit check). You can qualify for an advance within minutes, though your limit will likely be $50 – $100 to start. Your advance is automatically repaid when you receive your next paycheck, though you can change the date and there is no late fee if you need more time to repay. Brigit will also monitor your bank balance and you can opt-in for it to send you an advance automatically whenever you're getting close to zero (provided that you qualify). This can help you avoid the embarrassment and inconvenience of your debit card not working, plus help you avoid those costly overdraft fees!
#2 – Finance Tracking: Brigit has helpful tools and alerts to monitor your bank balance, track your spending and earnings, and see all of your bills in one place. These handy tools do a good job of helping keep tabs on where your money is going and are available for free, without a Brigit a subscription.
#3 – Credit Building: Brigit credit builder loans2 can help build your credit, which may make it easier to qualify for loans and credit cards, borrow larger amounts and enjoy lower rates. With a credit builder loan, you don't receive any money upfront but your payments are held in a 'locked' savings account and returned to you at the end of the 24 month loan term. Brigit reports your payments to all three major credit bureaus, so consistently making them on-time may have a positive impact on your credit score. The credit building feature is included in your monthly Brigit subscription.
Get up to $250 instantly with no credit check >>> Get the Brigit app 👈
🤓 Overdraft Apps Tip: Need a little more than brigit's $250 borrowing limit? Check out these alternative $500 instant loan apps instead.
How much does a Brigit cash advance cost?
The answer to this question depends if you want your money instantly or you're willing to wait.
Your Brigit cash advance can be:
Sent to your bank account at no extra charge if you're willing to wait up to three business days.
Sent to your bank account instantly if you're willing to pay an express fee
OVERDRAFT APPS TIP: 'Express Fees' are where Brigit has a disappointing lack of transparency. Our research found express fees range from $0.99 – $4.99, but your fee will only be revealed to you when you are finalizing a cash advance…and after you've signed up for the $9.99 subscription fee.
While every other borrowing app we've reviewed clearly displays their fees in their app, website and terms and conditions, Brigit does not. In fact, it took us six rounds of emails with multiple customer support reps to get Brigit's fee schedule provided to us.
It's disappointing that Brigit is so opaque about the express fee, especially since Brigit charges less for it than some other apps and the company boasts that there are "No hidden fees" in its pricing.
Overall, borrowing from Brigit costs just a bit less than the average of $100 loans that we've reviewed. Brigit comes in at $14.98 in fees to borrow $100, compared to the $15.35 average cost with the 15 most popular cash advance apps.
The monthly subscription fee can get expensive if you're not regularly requesting advances. Note that if you want to cancel or downgrade your account to stop getting charged the monthly fee, you'll need to cancel within the app or by contacting customer service. Deleting the app doesn't cancel your subscription. You can still use the free version of Brigit, which offers budgeting and bank account monitoring tools to help you stay on top of your finances.
Borrow up to $250 instantly with no credit check >>> Get the Brigit app 👈
🤓 Overdraft Apps Tip: Interested in a FREE Brigit subscription? In its Terms of Service, Brigit states "Users that are eligible for Advances and/or Credit Monitoring may access an Advance and/or Credit Monitoring without paying the Membership Fee. To do so, email [email protected] and state that you would like an Advance and/or Credit Monitoring without subscribing to Brigit Plus."
Is the Brigit app legit?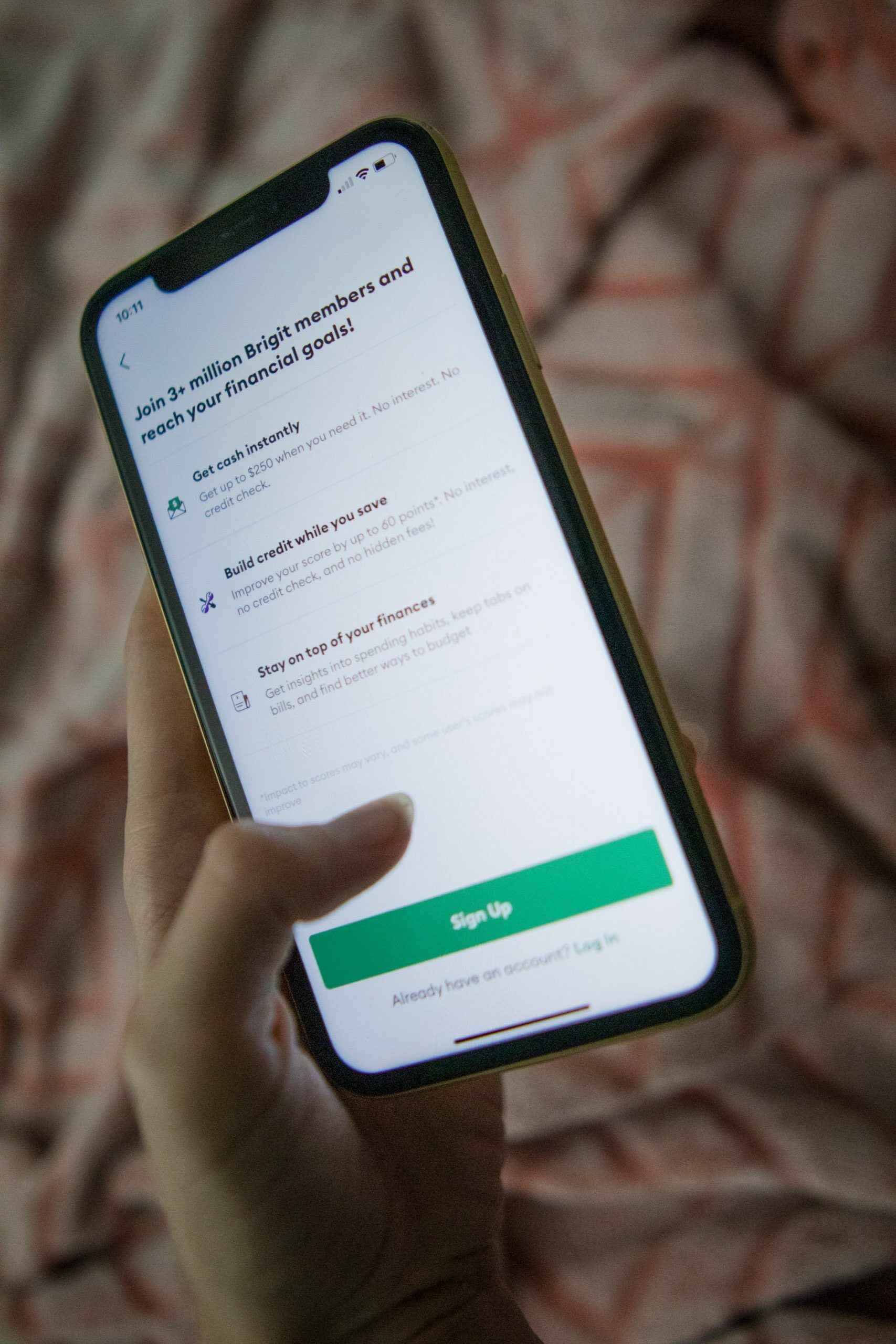 Brigit boasts that it has helped over 4 million customers get a better handle on their finances since the company was founded in 2017. Brigit has raised $115 million in capital from several prominent venture capital firms, as well as celebrities Ashton Kutcher and Kevin Durant. The app boasts over 350,000 reviews and has an impressive 4.8 rating on the App Store and 4.6 score on Google Play. It frequently ranks as one of the 25 most popular personal finance apps on both platforms.
Brigit can be a good option if you're employed and receive a consistent paycheck via direct deposit, since you need a regular, recurring deposits (i.e. every other Friday) to qualify for a Brigit loan. So if you're looking for a cash advance for Uber drivers or DoorDashers, it may not be the best app for you. If you don't like adding yet another monthly subscription to your budget, there plenty of other cash advance apps without monthly fees.
Brigit does let you know if you are eligible for advances before you subscribe, so you're not paying for a service that you can't use. Whether you need to get cash now or like having a few cash advance apps on your phone in case of a money emergency, Brigit is worth checking out.
Get up to $250 instantly with no credit check >>> Get the Brigit app 👈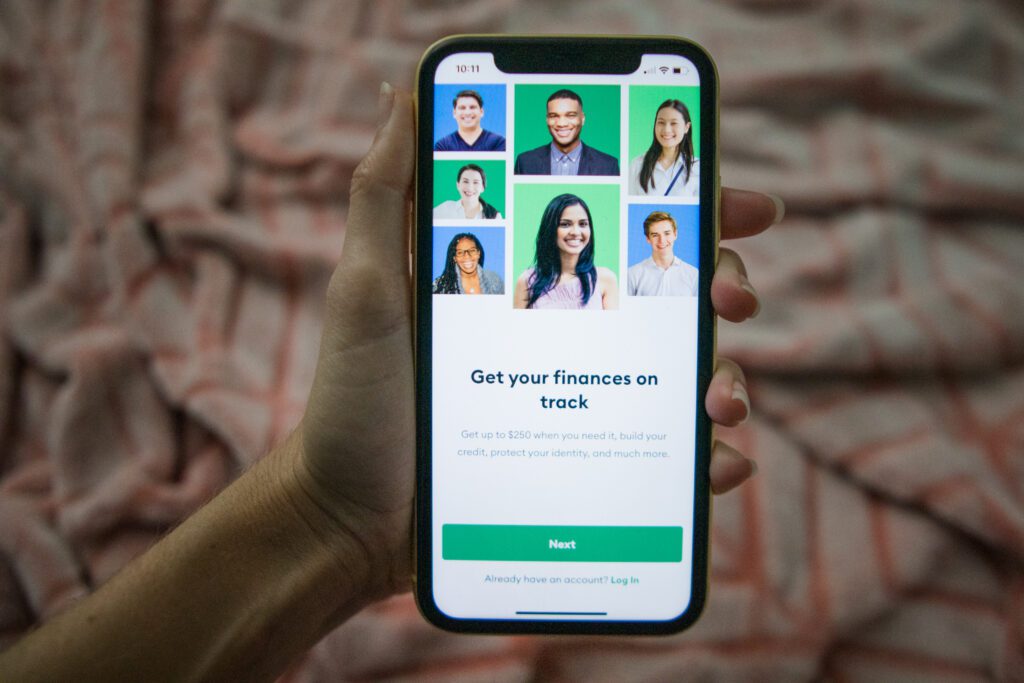 ---
Update: Brigit agrees to refund $18 million to customers!
We weren't the only ones who thought Brigit's fees could use some more transparency! On November 2, 2023 the Federal Trade Commission announced an $18 million settlement with the maker of Brigit for deceptive practices, including hiding the express fee, making it unreasonably difficult to cancel your subscription and approving the $250 maximum advance for too few customers. Brigit agreed to the settlement but denies all of the FTC's allegations.
The settlement will fund refunds to customers who were hurt by these practices, but details aren't yet available. Hopefully we'll see some clearer pricing and disclosures in the Brigit app over the next several months.
BEFORE YOU GO…
Check out our most popular articles:
WAIT! High overdraft fees aren't the only way your bank is costing you money.
With inflation overheating, you've probably heard that interest rates are climbing sharply. That means that for the first time in years, it's a great time to shop around for a high interest savings account.
The national average interest rate for savings accounts is currently 0.23% APY – that means that if you have $2,500 in a savings account, you'd earn just $5.76 after one year! Move those hard-earned savings to an FDIC-insured bank paying 3.50% APY and you'd earn $81.73 more!
Don't let your hard-earned savings sit there doing nothing. Check out the rates that you can earn at other banks:
Latest posts by Mitchel Harad
(see all)
The Brigit Credit Builder (included in the Brigit Plus membership) is a service provided by Brigit and its bank partner, Coastal Community Bank, Member FDIC. The Brigit Credit Builder product is separate from the Brigit Instant Cash Advance service. Brigit Credit Builder installment loans are issued by Coastal Community Bank, Member FDIC, subject to approved underwriting practices.